We need volunteers to register participants, select teams, and start the races and timer. Contact Us if you'd like to volunteer. Thanks very much!
TNRR 2018 Flyer (.pdf; you can also scroll down this page to view entire race schedule)
Where
Glacier Nordic Center lighted trails located at the Whitefish Lake Golf Course, register at the Glacier Nordic Shop
When
Tuesdays, January 9th through February 13th
Registration and Check-In
5:40–6:00 p.m. at Glacier Nordic Shop
Race Start
6:05 pm; teams selected each evening by race organizer
Cost
Adults: $7 per race; $35 per season
Juniors: $3 per race; $15 per season
All race fees support the Glacier Nordic Ski Team.
Timing
Timing provided by Competitive Timing
Volunteers
Volunteer timers are needed. Please help us out. Contact us or Brenda Winkler at  brendawinkler.com if you'd like to volunteer. Thank you!
Après Ski
Après Ski and raffle following the 3rd and 6th race. If you sign up for all of the races, your name will be entered to win a special prize at the final raffle. Thank you to these fine businesses for donating the raffle schwag!
Tuesday Night Relay Race Schedule 2018
January 9, Race #1. Cookie Loop (1 km lap) Freestyle 2×4 Relay*
January 16, Race #2. 2 laps Grouse + Tinkerbell (5.6km total) Freestyle Individual Race
January 23, Race #3.   Grouse + Tinkerbell (2.3km lap) Pursuit ** 2×3 Relay*
Après Ski and raffle following race at Whitefish Lake Restaurant at the Golf Course.***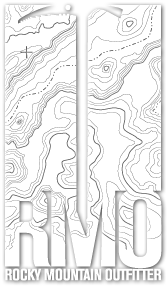 January 30, Race #4. Cookie Loop (1 km lap) Classic 2×4 Relay*
February 6, Race #5.  Grouse Loop (1.7 km lap) Skate 2×3 Relay*
February 13, Race #6. 1-2 laps North Side (10km total) Freestyle or Classic Individual Race.
Après Ski and raffle following race at Whitefish Lake Restaurant at the Golf Course.***
* 2 person teams; each ski 3 or 4 laps
** Pursuit (Classic + Skate)
One team member will classic and the other skate. Come prepared for both
***Après Ski and Raffle following the race at Whitefish Lake Restaurant